Hispanic dating site - Bangladeshi singles in Bangladesh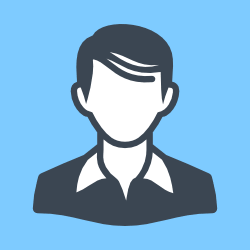 Username:

Gender:

Man

Location:

About yourself:

I'm looking for a kind hearted girl who is really looking for real relationship. A good looking girl who will love me like herself and loves God. She should attend church.

Looking for:

-: All About Me :-

Music: Soft and Sad Music and Romantic Music too.
"When I Need You" When I need you I just close my eyes and I'm with you And all that I so want to give you it's only a heart beat away When I need love I hold out my hand and I touch love I never knew there was so much love keeping me warm night and day .......................

Books:
The Bible, but I like poetry of Shakespeare, Shelly, Keats, Donne, Elizabeth Barrett Browning, Blake, Wordsworth, Arnold, Tennyson, Robert Browning, Thomas Gray. I love to read poems a lot, as it's the true reflection of our inner mind. edit

Sports:
Chess, Badminton, Cricket, Soccer.

Interests:
To follow knowledge like a sinking star, Beyond the utmost bound of human thought.

Dreams:
To have a good family.

Best Features:
Heart and hands.

About Me:
To me life means the combination of sadness and happiness. It's very short for the person who thinks himself/herself is happy but long and boring for the wretched. I am a lonely man. I can't find peace any where as I have no match and there is no one who can understand me and love me like herself. That's why I am here to find some one who will feel me and love me and will make me happy. I cherish once my dream will come true. For that very day, everyday I wait for a skylark. If you think you are the right person don't late to write me. Hope to meet you soon.

Dislike:
Lies and hate the liar.

Passion:
The thing that will never make me dim in my lifetime.

About my character:
Am really honest, loyal, sincere, caring, faithful, respectful, trustworthy, kind, romantic, understanding.

My hobbies:
I love music, movies, reading at my spare time, swimming, sight seeing, dancing, nature and flowers.

My personal life:
Well I was born and brought up in humble and honest family base on full of love and respect. I grew up in Mongla, Bangladesh where I had both primary and college education. I am single never been married, no kids, I really love living a good moral and respectable life always.

Best Quotations:
"If God did not exist, it would be necessary to invent him." Voltaire..................
"It is difficult to know at what moment love begins; it is less difficult to know that it has begun." Henry Wadsworth Longfellow ...........................
"If Winter comes, can Spring be far behind?" Shelly................
"The greatest ironies of life: having the right person at the wrong time, having the wrong person when the time is right, and finding out that you love someone after that person walks out of your sight...."

Contact:
Please, don't add me for fun.