Lucky to be Alive !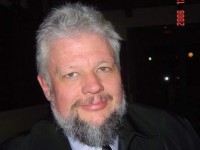 I know this is a Long-Shot, but there MUST be a Lady somewhere that has become successful on her own but is tired of the 'games many males play', that is interested in finding a Good, Honest, Passionate, Faithful, 'One Woman Man' to include in her life - and is willing to make an investment to make that goal a reality.

A Man that sees her as an equal (but different), shall Love and Respect her, listen to her intuitive input and be responsible to apply that to improve their relationship and life together.

Yes, I AM lucky to be alive, after the Forest Fire swept through my community and destroyed over 90% of the homes, including mine. Had God not been looking out for me, and the circumstances been slightly different, I could have easily been trapped, and died with my dog at my side. We both made it out, but lost everything else.

That was 5 years ago, and I have since lost 'my best friend' of over 16 years (so much loss), and exhausted all finances in surviving, had to draw retirement early just to live, still living in the small trailer parked on that fire-cleared property, fighting to recover stability to the point of returning to work and building a new life (and a New House). I am tired ! And need to just escape from this place, recuperate and recreate, relax for a while, get away from the BS and release the stress that the last half-decade has placed on my life.

I need a Lady that meets the criteria in my profile, and is ready and able to make the investment in a Man such as I, a Lady that is willing to take the risk of Jump-Starting a lifetime together, a Lady that is able to accept the Love, Affection, and Passion that I am ready and able to give, and give the same in return. A Lady that considers this an equal/fair trade in helping me get back on my feet, and motivating me to be a better Man - for Her.
I now wait for God to bring the right Lady across my path. I know She is out here somewhere !